---
"He who travels
has a story to tell...."

---
Erfurt - following the paths of a medieval town

Get to know the state capital of Thuringia from its good side during your short stay in Erfurt. Explore historic monuments on foot from the Krämerbrücke to the monumental cathedral and Severikirche and be led through historic streets and alleyways which harbour many secrets.
In the evening, we will indulge you with a delicious and romantic candle-lit dinner at our restaurant. A stay in our wellness area and attached sauna, solarium and gym promise hours of relaxation and entertainment; we've reserved a spot just for you!
Benefits: 


  two nights in a double room including our abundant breakfast buffet and a parking space


  one bottle of champagne in the room to warmly welcome you


  guided sightseeing tour through medieval Erfurt


  romantic candle light dinner
prices: 

Euro 245,00 per person in double room
Euro 290,00 in single room
available all year round from Mo.-So. on demand and availability.
This offer is not valid during trade fairs in the high season.
Would you like to take a souvenir from Erfurt home with you? Here is a small selection: 
Blueprint covercloth
Erfurt puzzle
the real Thuringian stuffed animal
key ring coin holder
glasses cloth
Krämerbrücken cup
Goethe's mug
key chain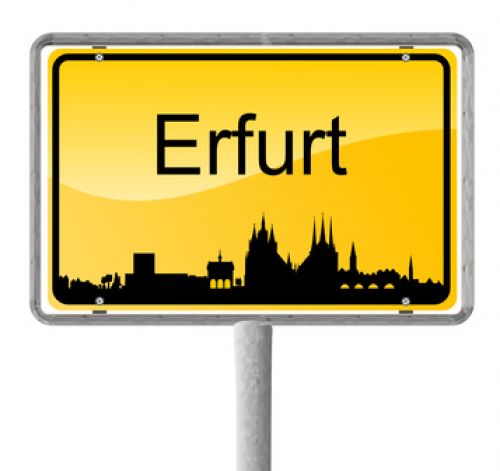 Do you fancy a sightseeing tour of a special kind? Then we recommend a ride on the historic tram where you can explore the turbulent history of a city between past and present on wheels.